QUALITY
Quality Management System
Quality Management System
Ashot's Quality Management System complies with a wide range of customer specifications and applicable industry standards. All measuring, test equipment and tooling is calibrated in-house according to regulatory standards and customer requirements. In-house metallurgical, chemical, and mechanical laboratories enable strict quality control of incoming materials, as well as heat treatments and surface treatment processes.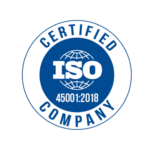 NADCAP approval for special processes: NDT, heat treatments, chemical processing NMSE (non-conventional machining and surface enhancement), shot peening and CMSP (conventional machining as special process) for thread grinding

Israel Defense Forces (IDF) Q.C.